Effects
Kurbits has been awarded "Good Practice" by the EU for cross-sector initiatives and innovation in the area of tourism as a means to stimulate competitiveness in small and medium-sized enterprises.
Financial results
Kurbits businesses are monitored over a tree-year period –the year they participate and two years after the program year itself. Below are the results from using the The SIMPLER™ method to analyze Kurbitsparticipants businesses during 2018 and 2020 in Jönköping County. The reference group consists of non-participating small businesses in the same industry.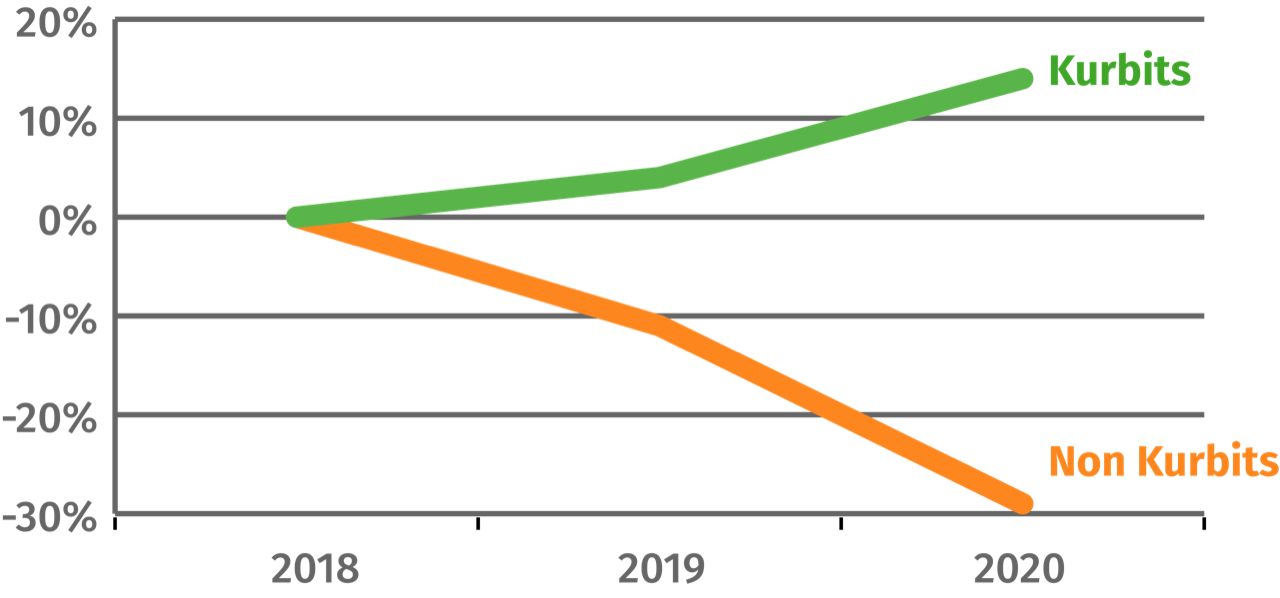 The Kurbits effect
Nearly 1000 businesses have participated in Kurbits programs, and they have testified that Kurbits has helped them develop. The positive effects are measurable in terms of turnover and profitability, but also in terms of 'soft' values such as increased professionalism, greater self-confidence and increased motivation. The cumulative effect is even greater. Kurbits has helped industries and regions develop.
Developed their marketing
Developed new products and services